Now there' a classy Head of State – whish we could all have one!
Well, This Is What I Think
Canadian Liberal Prime Minister Justin Trudeau was in a Montreal Metro station Wednesday and took part in a random act of kindness when a person with a disability was having difficulties because of a broken down escalator.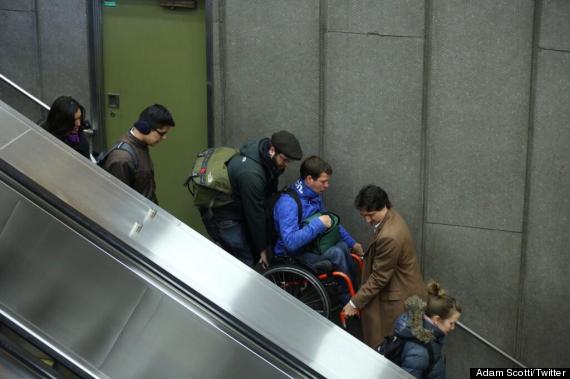 Like everything he has done so far, very classy. Note, this is not a semi-official "photo op". The snap was taken by a passer by and posted on Twitter.
Americans are apparently so impressed with Trudeau's leadership of his country that many are begging him to come South and run for President. Apart from that being a legal impossibility, we strongly suspect he'd have more sense.
And Liberals in the UK, still smarting from electoral near-destruction, view him as something akin to a Messiah. Especially as he took his party from third to winning a majority in one leap. A move is afoot to get him to address their autumn conference in Brighton…
View original post 68 more words