Transracialeyes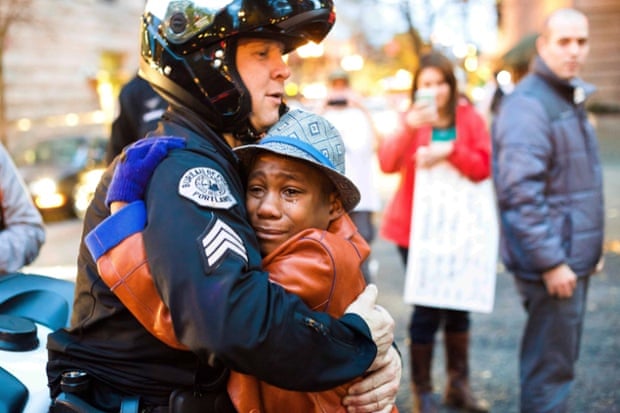 Like many people here in America, currently in racial turmoil over grand jury decisions not to indict police officers who have killed unarmed black men, I shared this image on facebook.  A few days later, articles appeared berating the photo's manipulation and message.  Clearly, other people think harder than I do before sharing. The first thing that came to my mind after the criticism was, E.J. Graff's article, "The Lie We Love." It's a similar indictment – that we all know the system is rotten, but we choose to ignore that in favor of the love-knows-no-color image like above.
Quote from The Guardian article:
Liking this picture as a definitive image of America's race crisis is the equivalent of locking yourself in and turning up the volume to weep at Frozen while the streets are burning outside. Which is exactly what white Americans apparently want to do.
While I…
View original post 673 more words